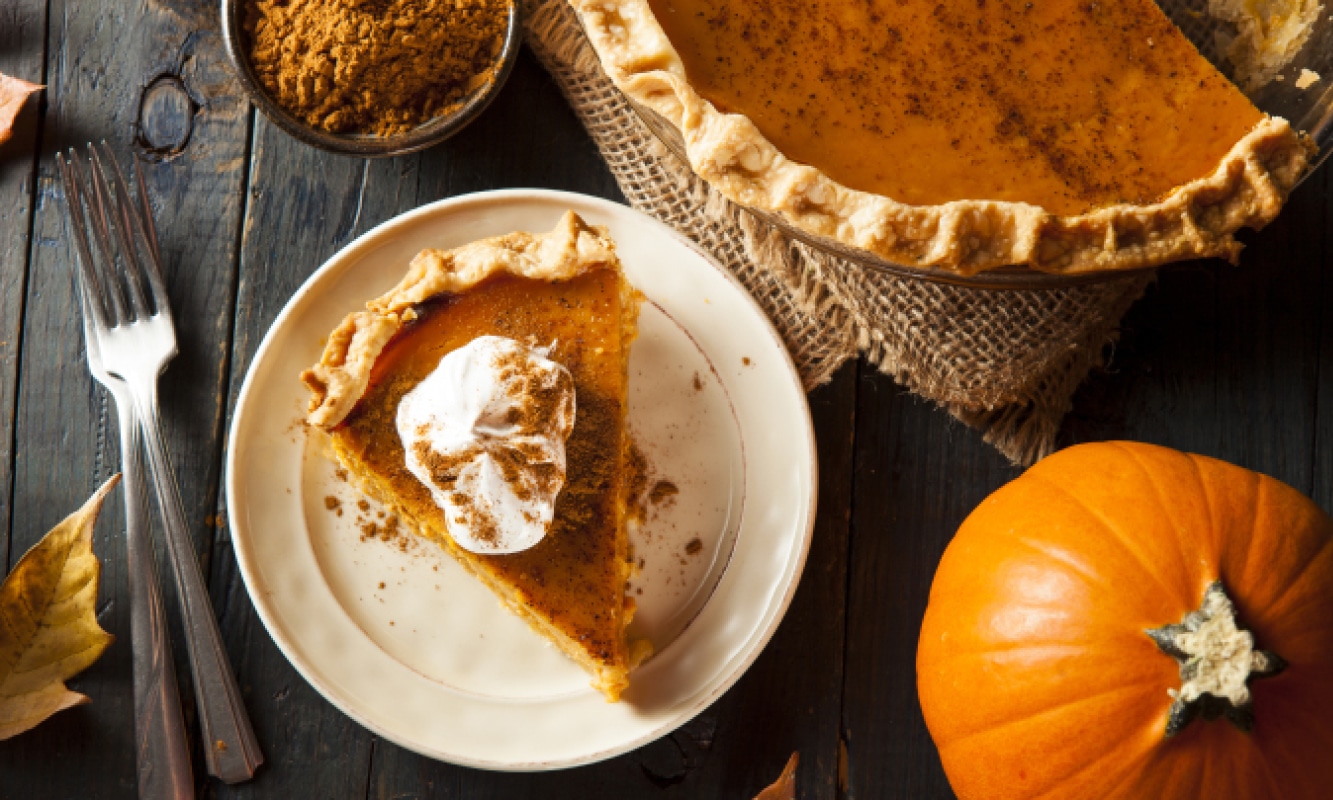 Just about all our recipes are for Mediterranean dishes (not always Catalan or Spanish necessarily, but Mediterranean). This time round we decided to go with a seasonal dessert that is better known on the other side of the Atlantic: pumpkin pie.
The star ingredient of this dessert dish, the pumpkin, is native to North America and is typically associated with Hallowe'en, and in the USA with Thanksgiving, but pumpkins also are commonly grown here in Catalunya and are widely available in shops and markets at this time of year. All the other ingredients for making a pumpkin pie are easily found here too. In addition, this recipe is really very easy so there's no reason not to give it a try!
If you'd be interested to know about the origins of the association between pumpkins and Hallowe'en, and Jack-O-Lanterns in particular, feel free to have a read of our Hallowe'en blog.
Ingredients:
500g of pumpkin, peeled, deseeded and cut into chunks (Do not discard the seeds! See below.)
220g grams of (preferably) brown sugar
2 eggs, beaten
Half a teaspoon of salt
Half a teaspoon of grated nutmeg
Half a teaspoon of ground ginger
One teaspoon of cinnamon
Half a teaspoon of ground cloves (optional)
Half a teaspoon of lemon zest (optional)
350ml of evaporated milk (you can also use heavy cream, or milk and heavy cream mixture)
Pie pastry (230g)
Method:
Cooking the pumpkin:
First of all, you will need to peel your pumpkin, and this is much easier to do when the pumpkin is already cooked, especially with larger pumpkins that have very tough skin. The first step is to cut out the stem and then cut the pumpkin in half. Then scoop out the fibres and seeds with a spoon.
There are a number of ways to then cook your pumpkin:
Roasting
Place the two halves of the pumpkin on parchment paper in an oven dish, cut sides down, and bake in the oven at 180º until the pumpkin is soft and almost collapsing. Depending on the size of your pumpkin (and your oven!) this should take around 30-40 minutes.
Instead of using parchment paper, you can also cover the bottom of the oven dish in a couple of centimetres of water to keep the pumpkin moist. The roasting method is traditionally the most popular as it best preserves the flavour of the pumpkin.
Microwave
Microwaving your pumpkin is less traditional but it is a bit faster than roasting. Place the pumpkin halves in a dish with a centimetre or two of water, cut the side down, and microwave for 15 minutes. (You may need to cut the pumpkin into smaller pieces to fit into your microwave.) After 15 minutes check the pumpkin and then continue cooking in 5-minute increments until the flesh is soft, tender, and easily pierced with a fork.
Steaming
You can also steam your pumpkin halves for around 10-12 minutes, again depending on the size of your pumpkin. This method has the advantage of making the skin easiest to peel.
While the pumpkin is cooking you can begin preparing your pie crust.
Once your pumpkin has cooled sufficiently you can then either peel or cut off the skin, or, alternatively, scoop out the flesh with a spoon. Then, cut the flesh into chunks that will fit into a food processor or blender and puree for a couple of minutes until perfectly smooth. If the resulting puree is too moist you can strain off any excess liquid through a cheesecloth or a chinois. If the puree is too "watery" it will affect the texture of your pumpkin pie.
Preparing your pumpkin pie
When your puree is ready, mix all the above ingredients together in a bowl and then blend well with the pumpkin puree. It might be a good idea to weigh your puree first in order to calculate the amount of spices you want to add – but these can be adjusted according to your own taste in any case and the above measures are really guidelines rather than precise measures.
Now it is simply a matter of pouring your mixture into the pie crust (that you will of course have prepared while the pumpkin was cooking!)
Place in the oven – preheated to 220º – for 12-15 minutes. Then reduce the heat to 180º and continue to bake for another 40 minutes. To check if the pie is cooked to perfection, dip the tip of a knife into the centre. If it comes out moist but clean, then your pie is ready.
Place the pie on a wire rack and allow it to cool. Then place in the refrigerator to chill. Pumpkin pie is usually served chilled or at room temperature, traditionally with whipped cream.
Pumpkin seeds
When you cut your pumpkin in half and scoop out the stringy fibres and seeds in the middle, don't throw away those seeds as they make for a very tasty and healthy snack!
Rinse the mass of seeds and fibres under cool water and the seeds will separate easily, especially when they are still moist right after you cut the pumpkin open. The fibres can be discarded or composted. For best results, leave the seeds dry overnight on parchment paper.
When you are ready to roast the seeds, toss them in olive oil until they are all coated and sprinkle with salt according to your taste. You can also sprinkle a little cinnamon or nutmeg if you wish, or even Cajun or Old Bay seasoning (if you can get it..). Whatever takes your fancy really!
Spread the seeds out on the parchment paper in an oven tray and place in the oven at 200º and check after 5 minutes or so. Larger seeds may take longer, even up to 15 or 20 minutes. They're done when they start to brown so be sure not to burn them.
And enjoy!
Happy Thanksgiving y'all!
---
Check out our Food & Drink section for more homemade Mediterranean dishes to try at home.